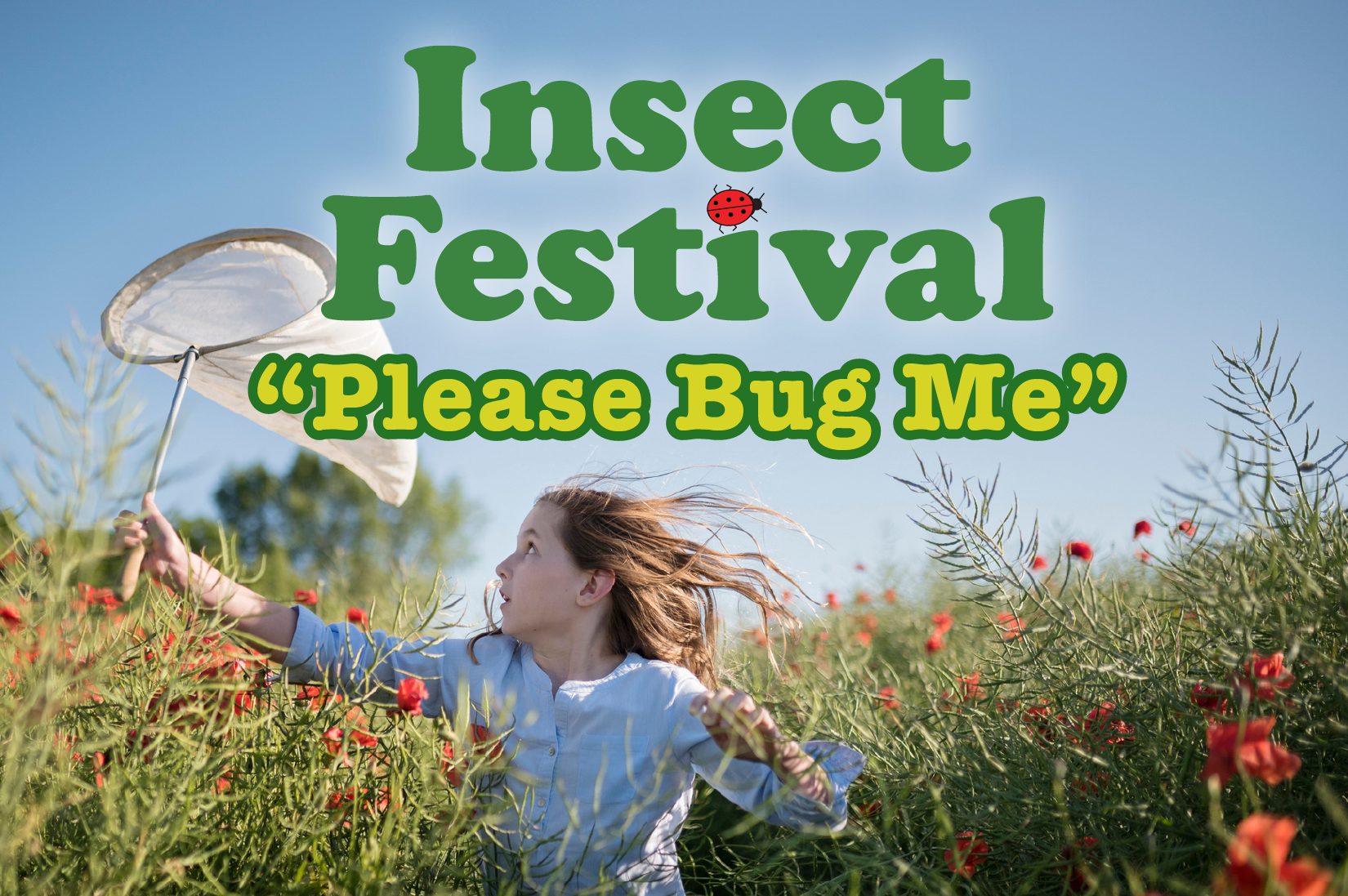 It's that time of year again!  Time to join the Mercer County Master Gardeners as we celebrate everything that creeps, crawls, flies and floats during our annual Insect Festival!
NEW START TIME FOR 2017: After 3 straight years of soaring late-summer temperatures, we decided to beat the heat this year and changed the start time of the festival to 10:00 am from our usual 1 pm.
 15th Annual Insect Festival

sponsored by the Rutgers Master Gardeners of Mercer County 

Saturday, September 9, 2017

Mercer Educational Gardens, 431A Federal City Road, Hopewell Township

10:00 a.m. to 1:00 p.m.    Rain or shine.

Free admission,  On-site parking 
What's the best way to learn about the importance of insects in our lives? By diving in to one of our super-fun, hands-on  activities!  And there'll be plenty to to choose from!
This year's festival, themed "Please Bug Me," will include an encore performance by the ever-popular Big Bug Band –which is sure to  get things humming! While you're there, be sure to buzz on by some of these perennial favorites: Bees, Butterflies, Bugs Galore; Bugs in Water; Games in the Garden, and the always hoppin' Insect Hunt in the Meadow (pictured below).
So whether you're bonkers for butterflies or sweet on honey bees, feel free to flutter and flit your way from one event to the next!  Activities will be going on all day, each designed to give you and yours an engaging encounter with one of the earth's most diverse group of organisms: insects!
There will also be plenty of experts from local environmental agencies on site, giving demonstrations and offering lots of take-home info and advice. Stop by and say hi to folks from Rutgers University Entomology faculty,  Stony Brook-Millstone Watershed Association, Mercer County Mosquito Control Commission, NJ Department of Agriculture Beneficial Insect Rearing Laboratory, Mercer County 4-H, and the Mercer County Equestrian Center.
The Naturalist from Mercer County Parks will also be on hand to lead a series of brilliantly buggy, insect-related activities.  And, of course, Barbara J. Bromley, Mercer County's Horticulturist, will be there to address all your garden questions, quandaries and quagmires.
The schedule below gives a quick list of some of the day's highlights:
[
2017 Insect Festival events FINAL

Location, location, location…use the map below to find out what's happening where.  The buttons on the bottom of the map will help you to zoom in on just what you're looking for:
2017 Insect Festival map

How does our garden grow? Come and find out!  Attendees are whole-heartedly invited to grab some garden inspiration from the diverse plantings in our "outdoor classroom."  Stroll through the seven demonstration gardens that form the backbone of the county's Educational Gardens.  Be sure to check out our Annual, Butterfly, Cottage, Herb, Native Plant, Perennial, and Weed ID gardens –and take home some ideas that you can put to work where you live!
For more information about Insect Festival and any of our other upcoming events –or for help with any  garden issue you might be having– call the Mercer County Extension Office at (609) 989-6853.